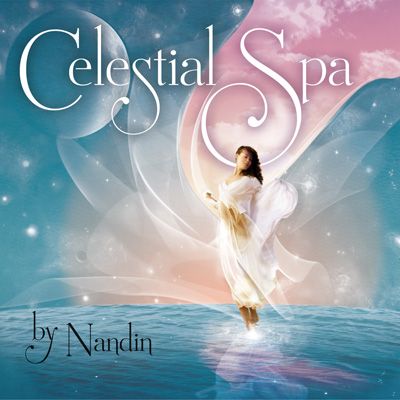 Following in the footsteps of her award nominated Zen Spa, Nandin is adding another gem to her soothing Spa sequel. With a slightly more dynamic pace than the previous release, Celestial Spa uses the magical duet between flute and piano - supported by ambient and nature sounds - to create a tranquil yet
absorbing environment. 
This music will assist you in finding a place of rest and solace where you can allow your daily stress to wash away, entering a celestial space as vast as the sky above. 
"...flowing melodies that seem to caress the listener with waves of comfort ..." - New Age Retailer
0:00/9:26

0:00/3:27

0:00/4:03

0:00/3:47

0:00/8:27

0:00/8:15

0:00/7:55

0:00/4:39

0:00/8:52
While listening you can click on the progress bar to move forward in the track

See more music by Nandin HERE