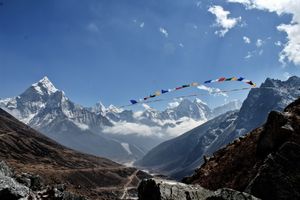 A beautiful and spontaneous improvisation that was fortunately captured by Suyana and then further 
edited by Shastro.
Inspired by the purity and silence of the Himalayan peaks - representing both the mountains peaks as well as our inner consciousness peaks - Suyana's enchanting voice takes us on an inner journey of no equals.
This is music that posses that magical alchemy of transforming sound into silence. Enjoy!