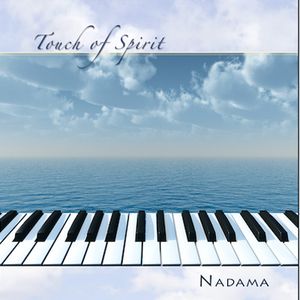 Pianist and composer, Nadama has traveled widely throughout the world, composing and performing his music in such countries as Germany, Italy, India and Japan. His first solo release was Heart to Heart, a mystic-romantic album with New Earth Records. He has also toured Europe with world music bands Terra Incognita and Hamsafar and now performs mainly as a solo artist on the island of Maui, Hawaii. In addition to his music career he has studied yoga, massage and meditation.

Melodies that go straight to the heart within spacious atmospheres have become Nadama's signature.

About his music he says: ' I like to imagine my music as a space where people can connect with their hearts and disappear more into the sounds - a space where the listener can relax into his being and experience his own love and inner silence'.
Ocean Within by Nadama • MB4512

Inspired by the beautiful ocean waters of Hawaii - where he lives - Nadama creates touching piano melodies and waves of blissful orchestrations to help us explore an ocean of wonder within ourselves and experience moments of relaxation, peace and joy.

• See reviews at the bottom of page